Grand Rapids' Chef Michael Robertson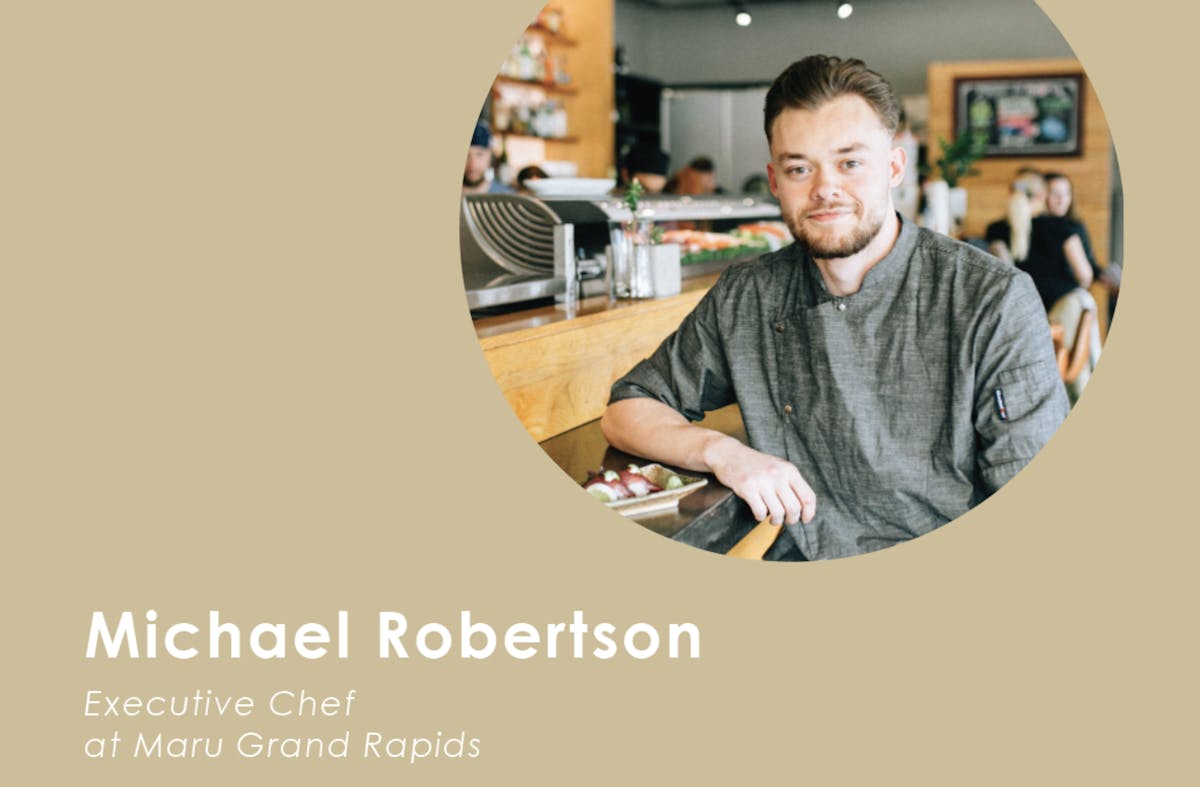 Meet Grand Rapids Head Chef Michael Robertson! Michael started as a chef at Maru Midland, traveled to train and work alongside several openings in Detroit, Ando and Kalamazoo, and now works in Grand Rapids, while simultaneously going to Culinary School at Kalamazoo College.
Not only is Michael's passion for Maru and being a chef evident in his experience alone, his passion for food, hospitality, and building relationships around him are apparent within the first few minutes of meeting him. His quiet confidence and love for what he does are infectious.
We asked Michael a few questions about his journey with Maru and food, and here is what he had to say:
Q: What led you to where you are today?
A: My parents had some smart tendencies of making myself and my sister cook when we were hungry, avoiding snacks and fast food. Being younger, I had a pretty normal habit of whining over it, but fast-forward to when I had a bit more maturity (only a smidgen more to be fair) I then found a true value and passion in creating a meal for either myself or now, thousands of people.
Q: What do you think is the most important thing for a chef to learn?
A: Patience, and an open mind. Not every day is going to go your way, not everything you think might necessarily be correct, and taking the time to think it through and consult with the people whose opinions you value will always result in a better solution and attitude.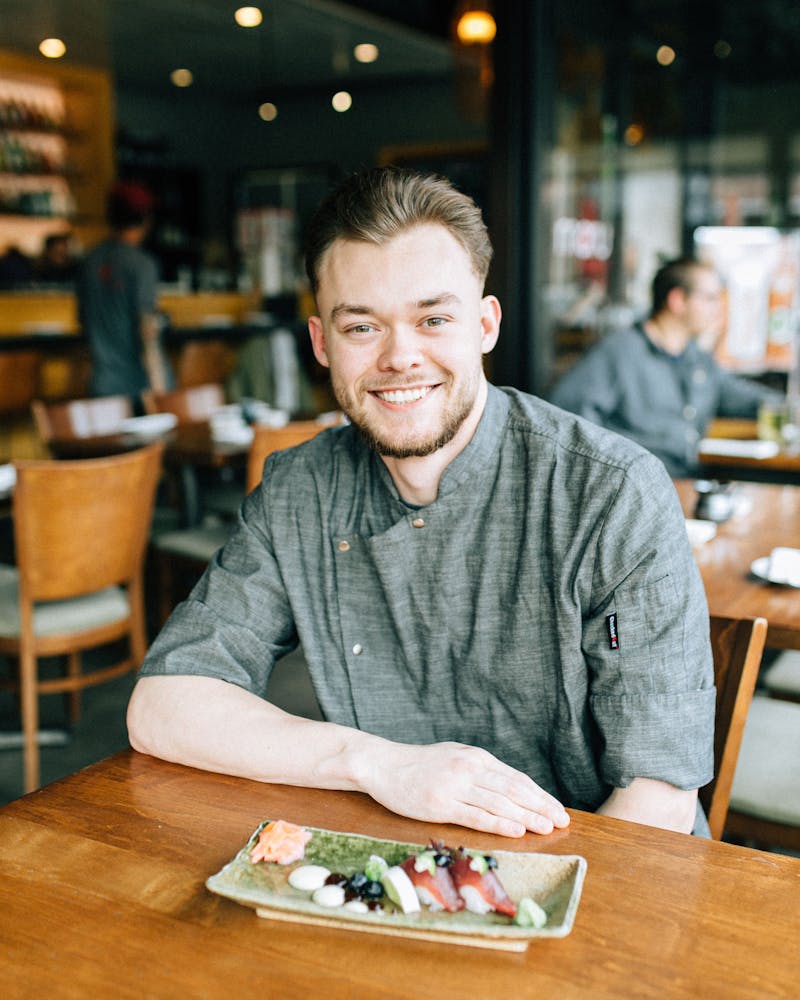 Q: What do you love most about Maru?
A: The people! I've worked a day in nearly every Maru location and I've never met someone who I didn't enjoy and could share my passion of our work with. We have an incredibly fun job with an incredibly fun company. Chris Villar, Jackie Mccullum, Marcia Marie, Ryan Wabeke, Amanda Nelson, and Edie to name a few of my biggest loves and teachers.
Q: Where do you look for inspiration?
Traditional styles; both Korean and Japanese are truly fascinating to explore and look for tried and true methods of food. Personally, the most fun I have are making fusion style dishes: from Japanese fish tacos, Irish Rangoons, all the way to my favorite, my BLT sushi roll.
Q: If you could only eat one thing for the rest of your life, what would it be?
Either Pho or a hot pot. Big fan of soups. Hot pots are a genius invention of taking a delicious broth and having yourself and your friends dropping whatever vegetable and meats you want in to flavor the broth and make your own delicious stew. As soon as I finally get some friends it might be even more fun. We'll see.
Be sure to stop in to Maru Grand Rapids over in Eastown to say hi to Michael. Better yet, ask for a chef roll or special appetizer- you won't be disappointed!