Main content starts here, tab to start navigating
Slide 1 of 7
Slide 2 of 7
Slide 3 of 7
Slide 4 of 7
Slide 5 of 7
Slide 6 of 7
Slide 7 of 7
Hours & Location
1500 W Lake Lansing Rd.,
East Lansing, MI 48823
(517) 337-1500
We are open for carry out, + delivery!
Please note masks are required for entry, exit + in any common areas of the restaurant.
Hours
Carry Out: daily 3-8pm
Order online, call us 517-337-1500, or find us on the DoorDash app for delivery.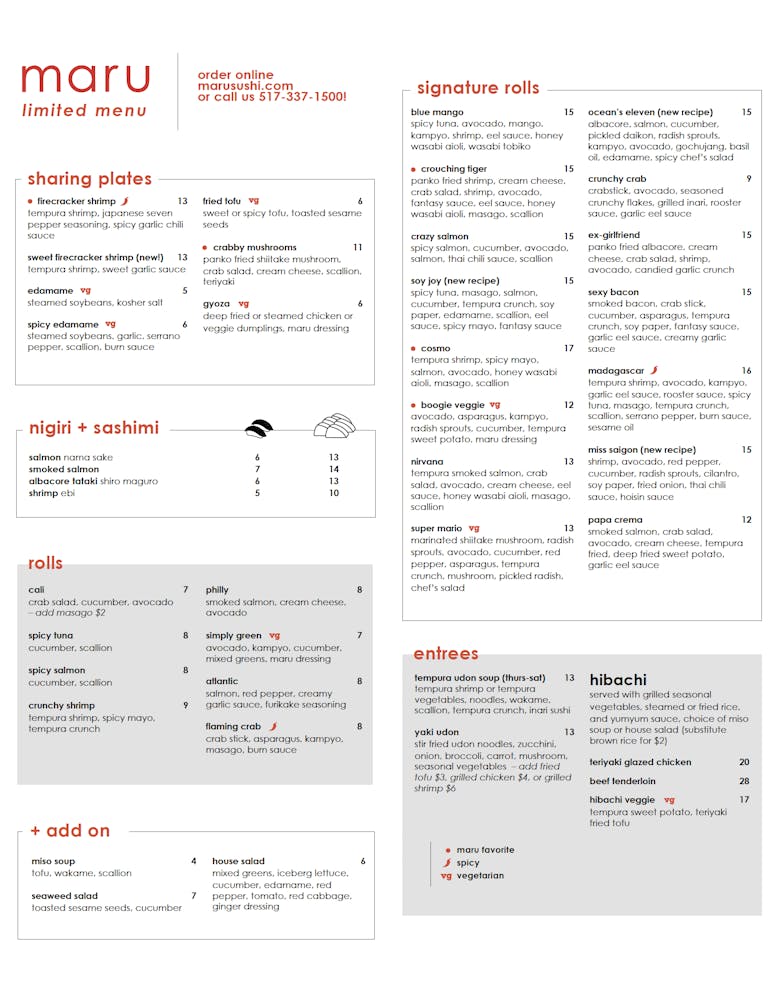 Maru Family Meals are available Monday + Wednesdays for pickup. Order online here.