Featured Guests: Greg + Molly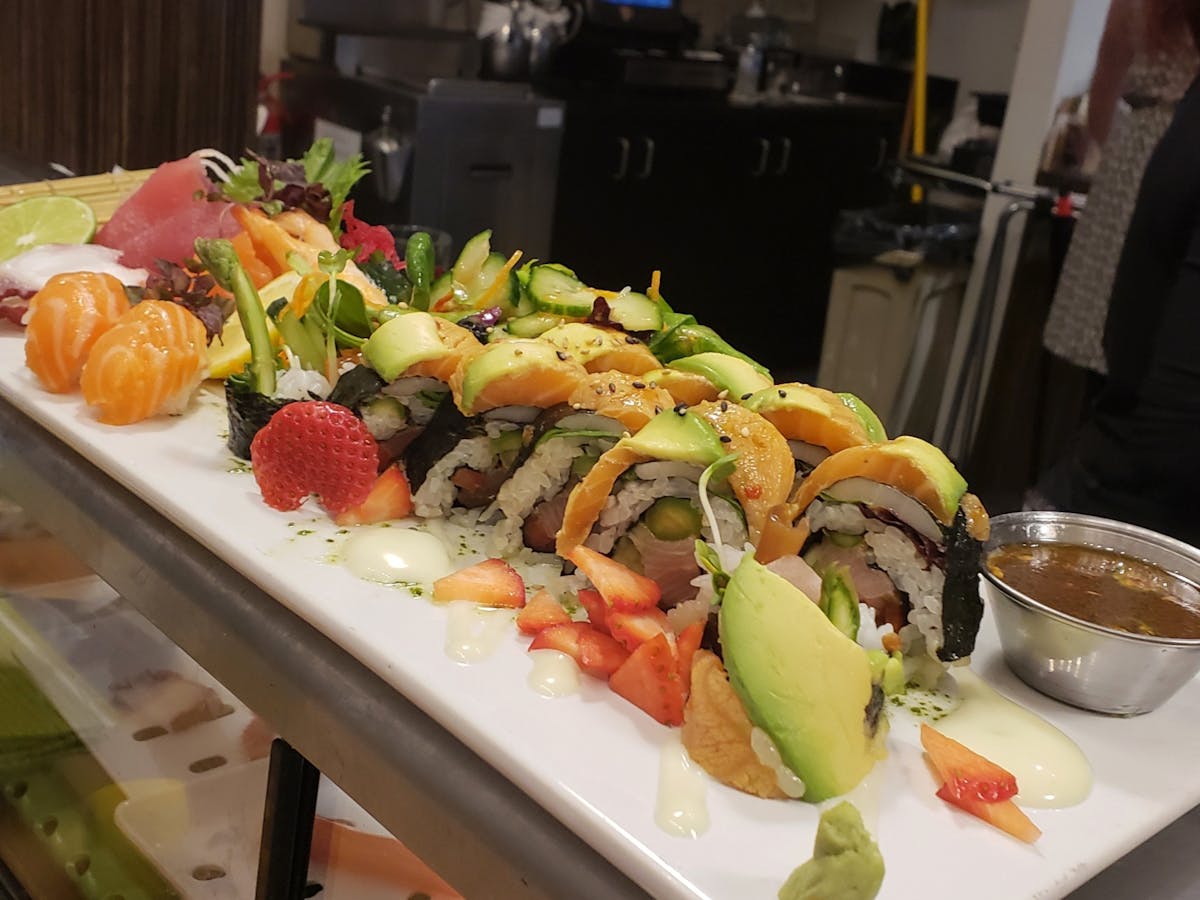 There are many reasons Maru Sushi Okemos still stands a decade after we opened the doors, but our guests are the one we take the most joy in.
Greg and Molly have been coming to Maru since 2015 when they moved here from Chicago. Their realtor at the time told them they just had to try Maru. Now Maru is their "go to" for a weekly spot for just themselves, their parents, friends, or for just about every celebration.
Head Chef Edie sat down with Greg and Molly and asked them a few questions about the years they've spent with Maru. Here's what they had to say:

What was your first Maru experience like?
Molly specifically remembers their server being so helpful in guiding her to the perfect roll and options for the evening. They immediately resonated with the pace of service, the atmosphere, the quality, and presentation of the food.
Molly and Greg both had experience eating sushi all over the world including Bangkok, Singapore, and Tokyo. They love food and really appreciate a place that puts so much care into each dish.

Do you have a favorite Maru memory?
When Molly came to Maru on their anniversary one year, a server immediately recognized that Greg was not there and asked about his absence; he happened to be studying abroad that year. "The server brought me a celebration dessert. It was so kind."
What's your favorite thing to order?
Greg: "The $35 chef platter is always a new adventure. I get the platter every time and it's always different. I love the soft shell crab also." (Their platter is pictured above!)
Molly: "I love the vegetarian list. I like to skip around the menu. We've been coming here for years and we still haven't explored the whole menu."
They both agree the wine and tea selection is great, too. Greg was sipping our house green tea during the interview.
What keeps you coming back to Maru?
Greg: "The vibe and the quality is right. You don't have to worry about the type of experience you are going to receive at Maru and it is always consistent. You can just be in the moment."
Molly: "The quality is always fresh and you can tell when dishes have been made that day. We love to wait for each dish because we know a chef put care into making it just for us."
We ended our conversation with some questions Greg and Molly asked, including why WE love Maru so much. A fun little twist to the interview. The two said they can feel the positive and comfortable energy from the staff. It shows that we like working together, but that we also work hard to create a synergy the whole staff can vibe together on. A cherry on top of the guest experience.
Thank you for joining us and celebrating a flavorful 10th Birthday at Maru Okemos, Greg and Molly!