Breast Cancer Awareness at Maru (2020)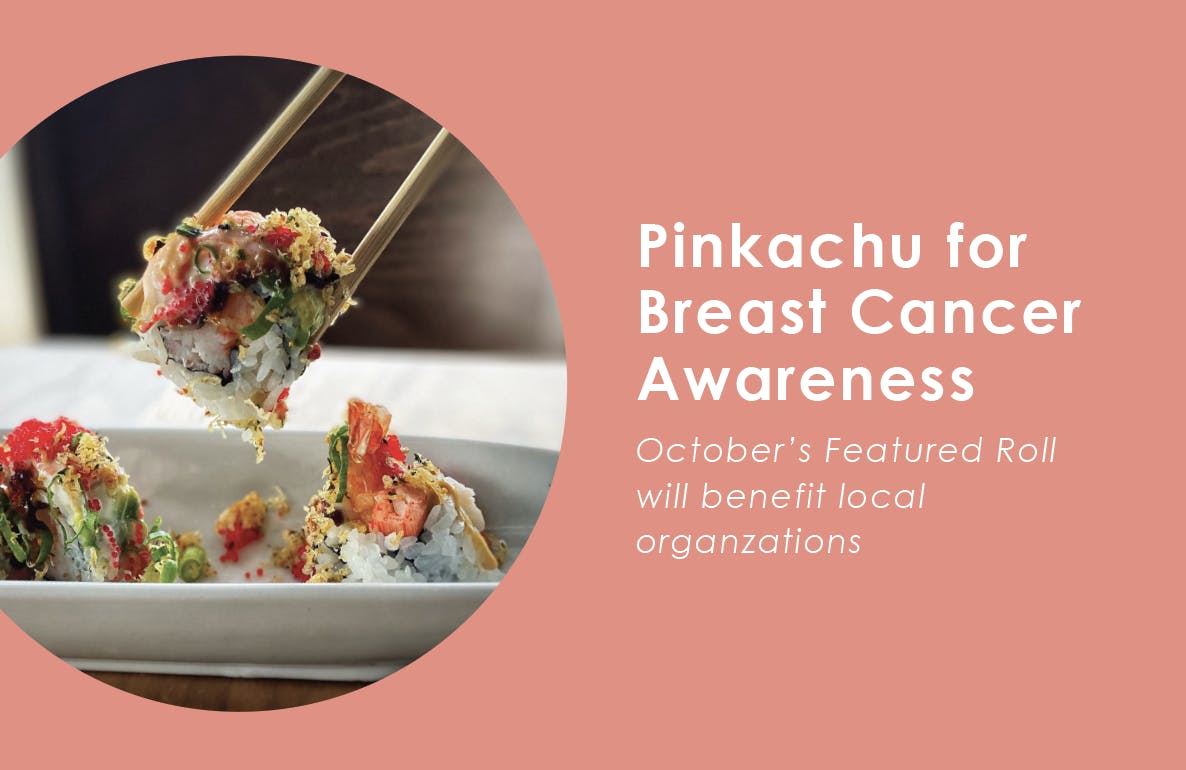 *UPDATE* Thank you to everyone who ordered Pinkachus, liked + shared our posts, and helped raise awareness in our communities. We were able to donate $2,139 company-wide!
For the month of October, Maru is partnering with local breast cancer organizations to help raise awareness in our communities.
Steps you can take to lower risk include:
• Give your body the nutrients it needs
• Limit alcohol intake
• Be physically active
• Breastfeed, if possible
• Get screened! The recommended age for first mammogram is 40 years old
• Avoid post-menopausal hormones
• Know your family history
Read more about breast cancer and prevention tips here. Access more local resources below.
Additionally, each location will donate $1 for every Pinkachu sold (our latest roll) to a local organization of their choice, Oct 1 - Oct 30.

Maru Detroit: The Pink Fund
Maru East Lansing: MSU Breslin Cancer Center
Maru Grand Rapids: Making Strides of West Michigan
Maru Kalamazoo: West Michigan Cancer Center
Maru Okemos: Michigan Breast Cancer Coalition
Place an order online or dine in with us to enjoy.