tiger tuesdays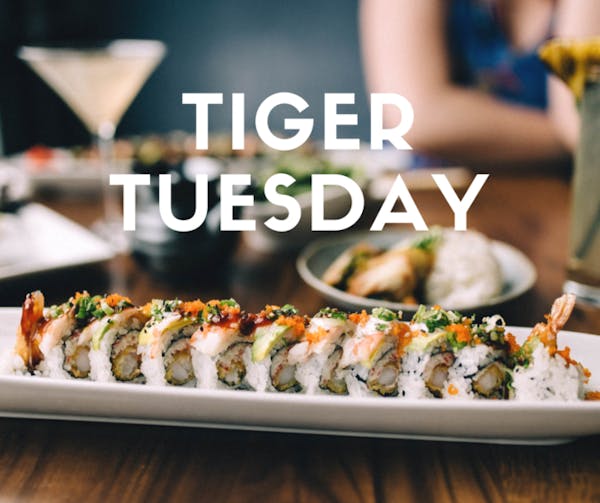 Come join us every Tuesday for discounted Crouching Tigers all day!
This Maru favorite is filled with panko fried shrimp, cream cheese, crab salad and topped with shrimp, avocado, eel sauce, fantasy sauce, honey wasabi aioli, masago and scallion.
*Special is offered at Maru Grand Rapids for a limited time only.