ArtPrize Artists Featured at Maru Sushi Bridge Street!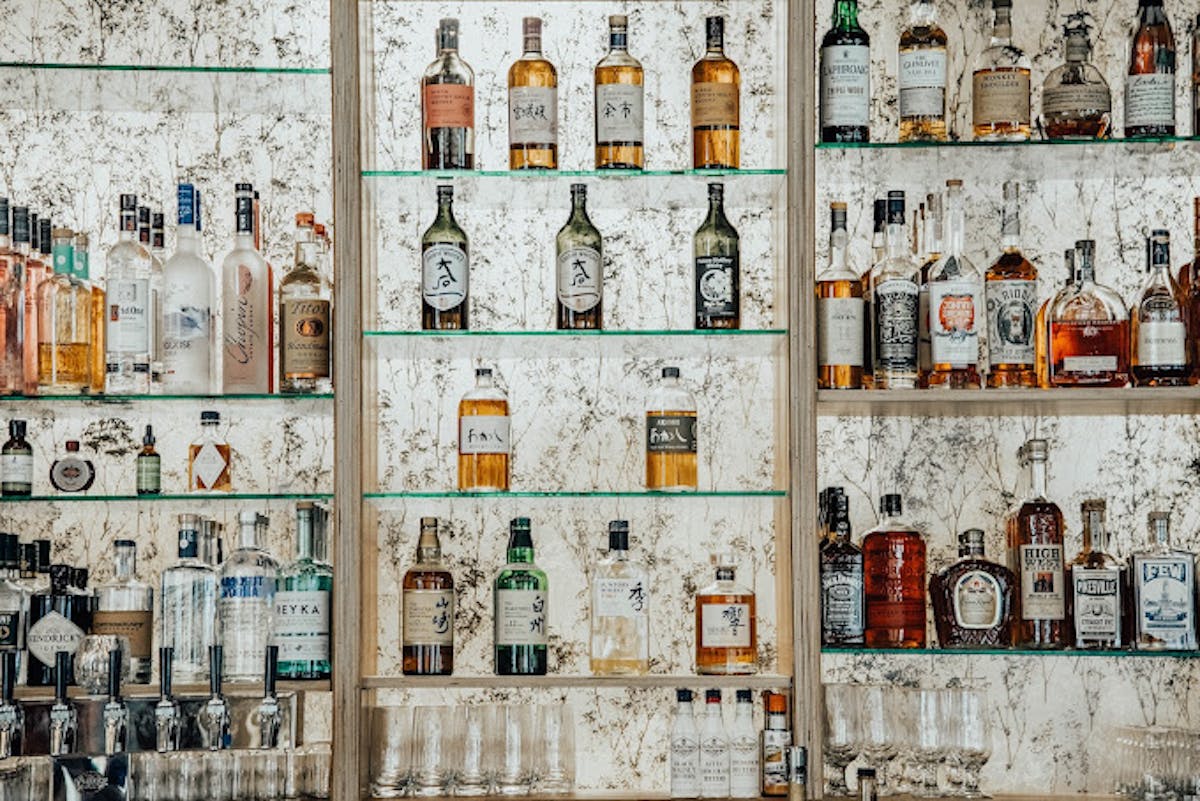 The biannual ArtPrize competition is in full swing here in Grand Rapids, and we are so fortunate to be featuring 4 amazing artists at our downtown Grand Rapids location located on Bridge Street. From September 14th through October 1st – stop in, view + vote for your favorite pieces! Check out the artist statements and links to the voting pages below!
Moon in the House of the Dogs
Grand Rapids native + Kendal College graduate Kat VanderWeele is a full-time artist and parent. VanderWeele utilizes a variety of media in their work, including gouache, colored pencil, acrylic, digital, and mixed-media. VanderWeele enjoys creating art that intwines with the imaginary, often depicting elements of nature, original characters, and old world aesthetics. The whimsical themes of their work derive from an interest in children's book illustration and visual storytelling. VanderWeele's work has been featured in various venues throughout West Michigan, and is sold locally out of Gallery 154, Cocoon Art Space, and through the LimningHouse online shop.

VanderWeele describes their piece Moon in the House of the Dogs through the following excerpt:
"I seldom riddle my work with concrete meaning, preferring to offer up interpretation to the beholder. Masked with a bit of mystery, "Moon in the House of the Dogs" playfully touches on themes of duality, light, shadow, the wild feminine, and canine spirit. As with much of my work, this piece was both an exploration of imagination, and the tangible painting process itself: focusing on abstracted texture, mark-making, and luminosity."
Vote for Moon in the House of the Dogs + find more information here.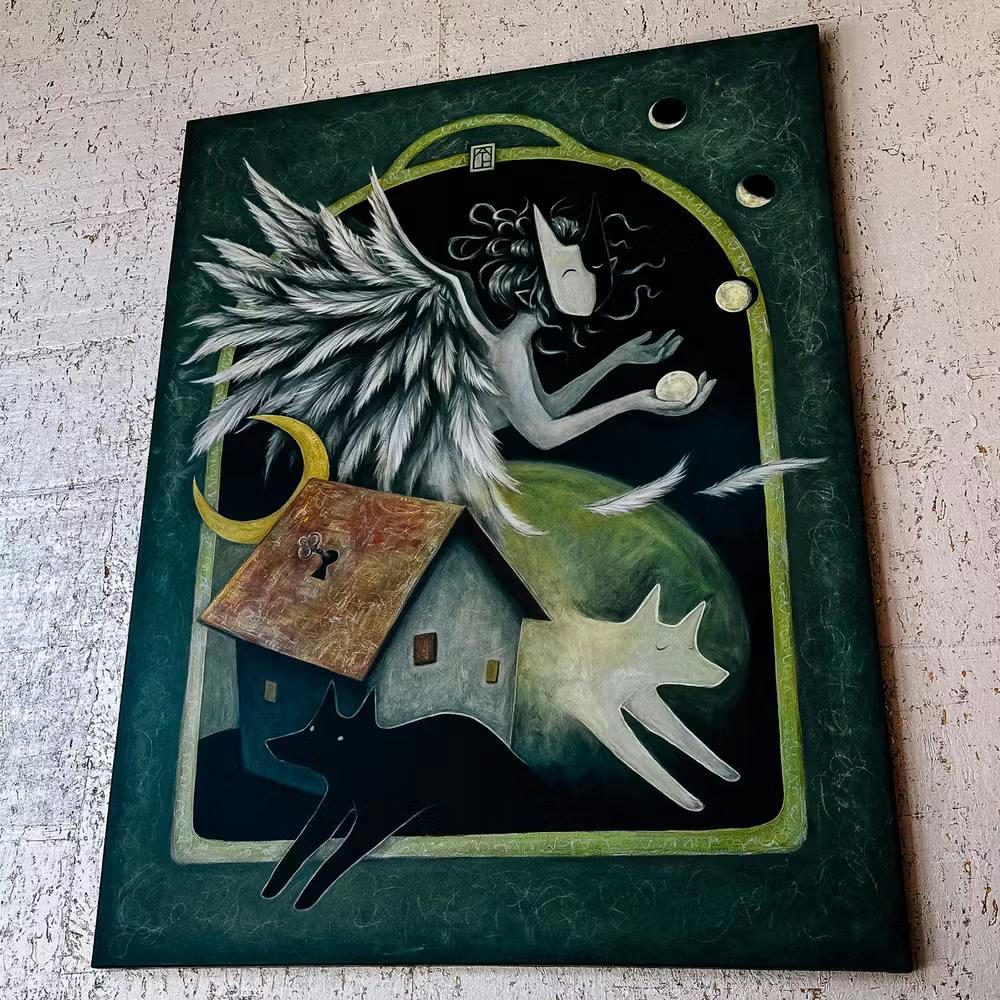 Catocala Relicta
William Grahs is a GVSU student with interests in both art + science, and has been interested in entomology since a very young age. They combine artistic ability and photographic skills to express and explore that interest.

Catocala Relicta is a realistic drawing of a native Michigan white underwing moth, belonging to the species Catocala Relicta, drawn contrastingly against a white background.

Vote for Catocala Relicta + find more information here.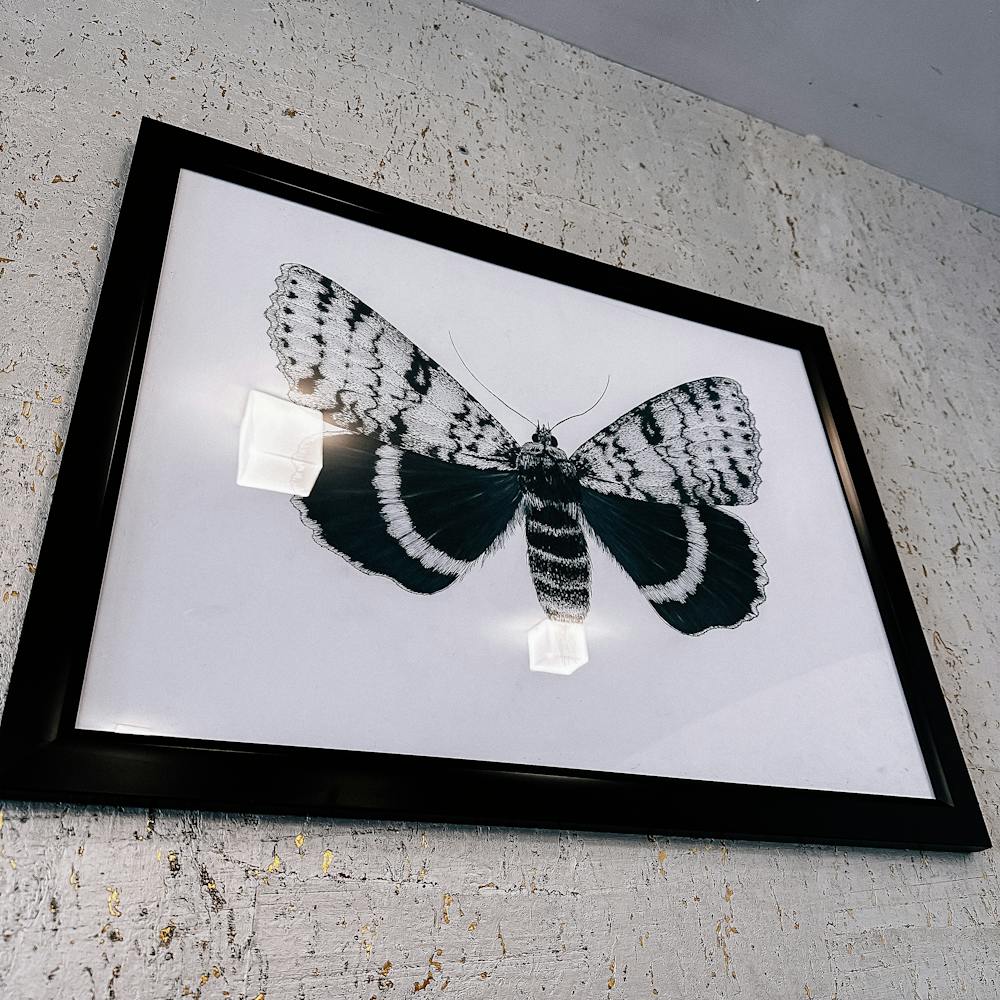 Celebrate
Kathryn Bailey is an abstract impressionist striving to reimagine nature; they were born without hands + specialize in large canvas oil paintings. They graduated from Michigan State University in 2018 with a Bachelor's of Fine Arts in Painting + Graphic Design. Since then, their work has been featured in British Vogue and has participated in two group shows in Manhattan, NYC.

Bailey in the past described themselves as one that used to hate flowers, but now is fascinated by them for the very same reasons. Flowers show time passing in a way that nothing else really does. You can watch time make them bloom, and the very thing that brought them to beauty, drags them to death; time. Bailey does their best to slow time down by painting their life. Their emotions, their fears, their love + anxiety. Capturing every moment they can, giving themself the illusion that they can control their life when in reality, time does.

Celebrate is a piece that attempts to capture their emotions through the usage of thick textures and bold colors. This piece explores fear, love, joy + anxiety while still celebrating the beauty of nature + life.

Vote for Celebrate + find more information here.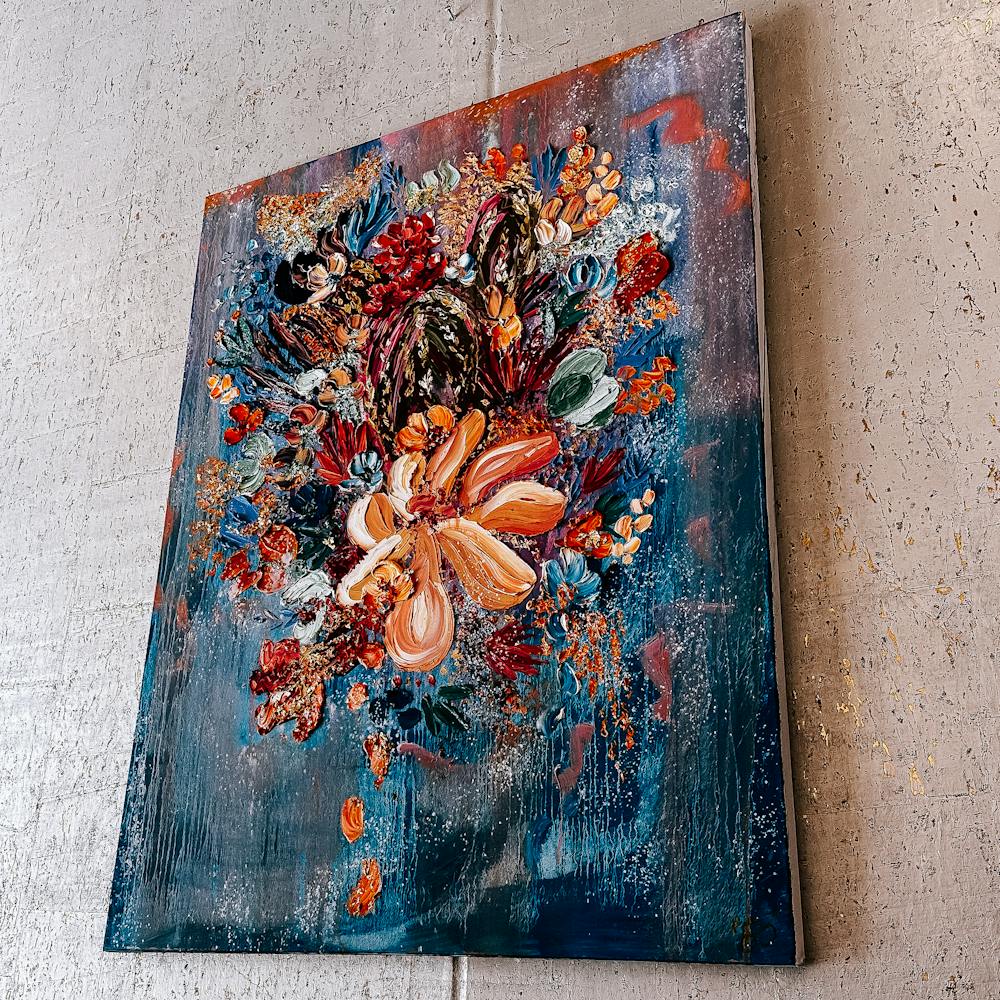 Always Forever Blooming
Bernadette Boshoven, 85, has found art to be an outlet for their entire life. Growing up in a family of artists, they find themselves thankful for the opportunities to express their creativity. They continue to make art of their children, grandchildren and their home – having many canvas paintings that they've added 3D elements to. They've created portraits of their grandchildren using chalk and childhood photos as reference. They find immense joy to do something they love, art, and to be able to share it with those around them. Their love for art and the joy it brings them has been constant in their life and it is amazing for them to be able to let others enjoy their creations too.

Always Forever Blooming is an art piece that uses pastels and 3D components, such as flowers, cotton, and miniature figurines, All of Boshoven's art is inspired by books, television shows, photographs, or other art pieces they see. They love tending to their garden and love flowers. Always Forever Blooming is symbolic to the life they have lived. The lady in the photo is tending to her garden, basking in the joy that it brings her – very similar to themself. It is her last walk through her garden, and even after she leaves, her flower will continue to bloom forever. There are many memories entangled in Boshoven's art for them, and the most prominent memories of my garden, the growth I watched, and the joy that my garden and flowers brought to myself and my loved ones."
Vote for Always Forever Blooming + find more information here.