new: meet the full moon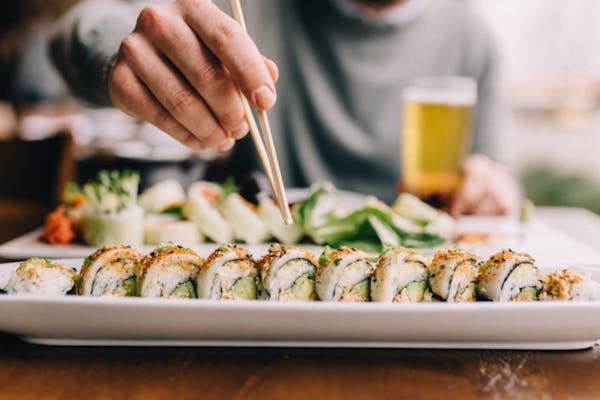 Have you tried our newest roll!?
The Full Moon is made with seasoned crab salad, cream cheese, avocado, tempura crunch and is topped with seared escolar, thai chili sauce, scallion and togarashi.
Stop in to try it in Detroit, East Lansing, Grand Rapids, Midland or Okemos!
*Currently not available in Kalamazoo.