meet Kalamazoo's Chef Andrew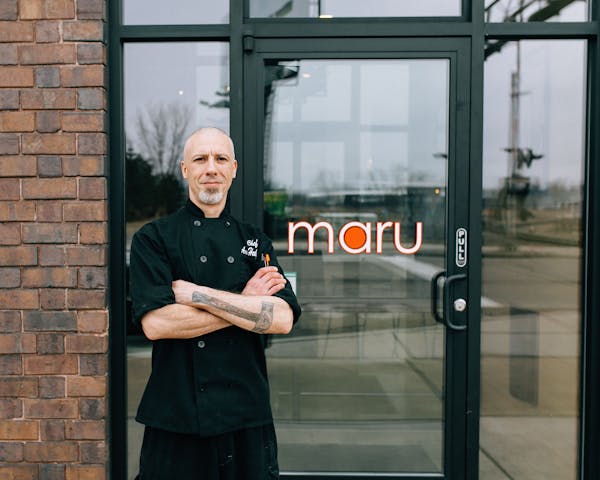 Chef Andrew's passion for both food and people is apparent in the first five minutes of meeting him. A true treasure to the Kalamazoo team, Andrew's positive spirit in the kitchen is infectious.
His journey in the hospitality industry has been a long one, so it is inspiring to hear where he's come from. The ideas and values he deems are important as a kitchen manager are no doubt what make him an amazing leader.
We asked Andrew a few questions about food, Maru, and his journey in the industry, and here's what he had to say:
Q: What led you to where you are today?
I have always been a high energy person that loved working with his hands. I also love knives and fire, so a Chef was a perfect fit. I bounced from job to job looking for the right career for me. I actually fell into cooking when I moved out of state and just needed a job. That was the beginning of the end for me.
Q: What is your philosophy on food and leadership?
Food should be fun and exciting. I love the reaction of people when they see, smell, and eat what I have created. WOW moments. The only way to create this experience is to be passionate about what you do. It's all in the details.
Leadership is not about being in charge, but taking care of those in your charge. The only way to better yourself as a leader is to take the focus off yourself and develop the people you work with.
Q: What do you love most about working at Maru?
I have worked for a lot of different companies in my 20+ years in the restaurant industry. The reason I feel like Maru is home is because I am treated like a person, not a number. My opinion matters not just to my immediate boss, but the owners as well. They understand I have a lot to offer this company and they utilize my talents while developing other attributes. They really care about you as a person.
Q: What's the most important thing for a chef to learn?
You are only as good as your team. If you can't cultivate a team with a common goal, then you can't have unity. Everyone has to be on the same page when it comes to a kitchen.
Q: Where do you find inspiration?
My inspiration comes from every aspect of my life. The biggest thing that gives me ideas is simply listening to people. Guests are who we strive to understand, and what better way to get to know them than to listen to them?
Be sure to stop into Maru Kalamazoo to say hello to Chef Andrew and try one of his delicious creations. Your tastebuds will thank you.