meet Detroit's Mike Reiman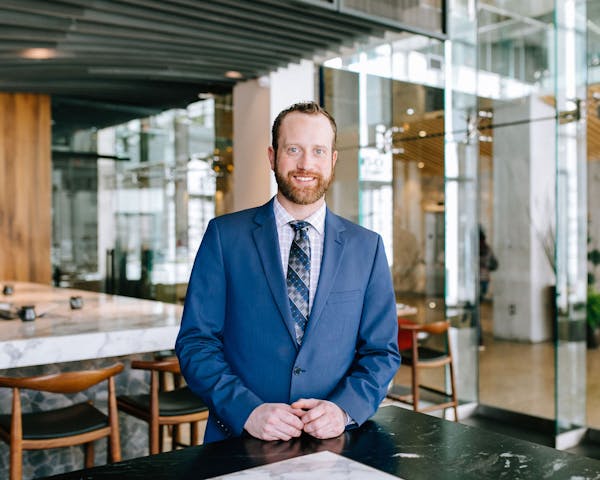 Say hello to Michael Reiman, Maru Detroit's General Manager. A key member of the Maru Family, Mike's passion, loyalty, and commitment to his guests and employees has been such a vital part of the Maru journey.
With over ten years in the industry and experience in leadership at Maru East Lansing, Kalamazoo, and now Detroit, Mike is a quintessential example of what it means to exude hospitality and leadership.
We asked Mike a few questions about his journey in the industry, what inspires him, and how he got where he is today, and here's what he had to say:
Q: What is your restaurant/hospitality philosophy?
A: My philosophy on restaurants is very simple. I like to think that if I put all of my energy into the guests and my team, that things tend to take care of themselves.
Q: What do you love most about Maru?
A: What I love most about Maru is how it sets itself apart from other restaurants through its culture. I have had the fortunate opportunity to lead three different locations, and each feels like family. The team really is my backbone and my rock. I have never worked in an atmosphere that provides growth for so many individuals.
Q: What is your philosophy on leadership?
A: Leadership is all about understanding your team and what tools they need to succeed. If you can coach and inspire rather than demand and expect, you will see your days start to control themselves instead of constantly feeling like you're catching up. "There are only two ways to influence human behavior; you can manipulate it or you can inspire it."- Simon Sinek
Q: What opportunities led you to where you are today?
A: I have been in the food and beverage industry for well over ten years now, and have had the opportunity to learn from some of the best servers, bartenders, owners and managers this industry has to offer. They took their time to show me how a business should be run by putting the guest's needs above all. I was lucky enough to join Maru in September of 2016 as a server/supervisor at the East Lansing location. In March of 2017, when we opened Kalamazoo, I took a promotion to assistant manager and have worked my way up from there. Maru has since seen my family and I move back to the East Lansing location before finding our final home here in the Metro Detroit area.
Q: Where do you look for inspiration?
A: I look for inspiration through my family. I have the most amazing Fiance and two daughters I could have ever imagined. Restaurants sometimes call for long hours, and going home to my girls is the best feeling in the world. I like to think I work as hard as I do for them, to make sure they see where passion can get them. "Working hard for something we don't care about is called stress, working hard for something we love is called passion" - Simon Sinek
Be sure to say hello to Mike when you visit Maru Detroit to get your daily dose of inspiration.