Grand Rapids' General Manager Sasha Dykstra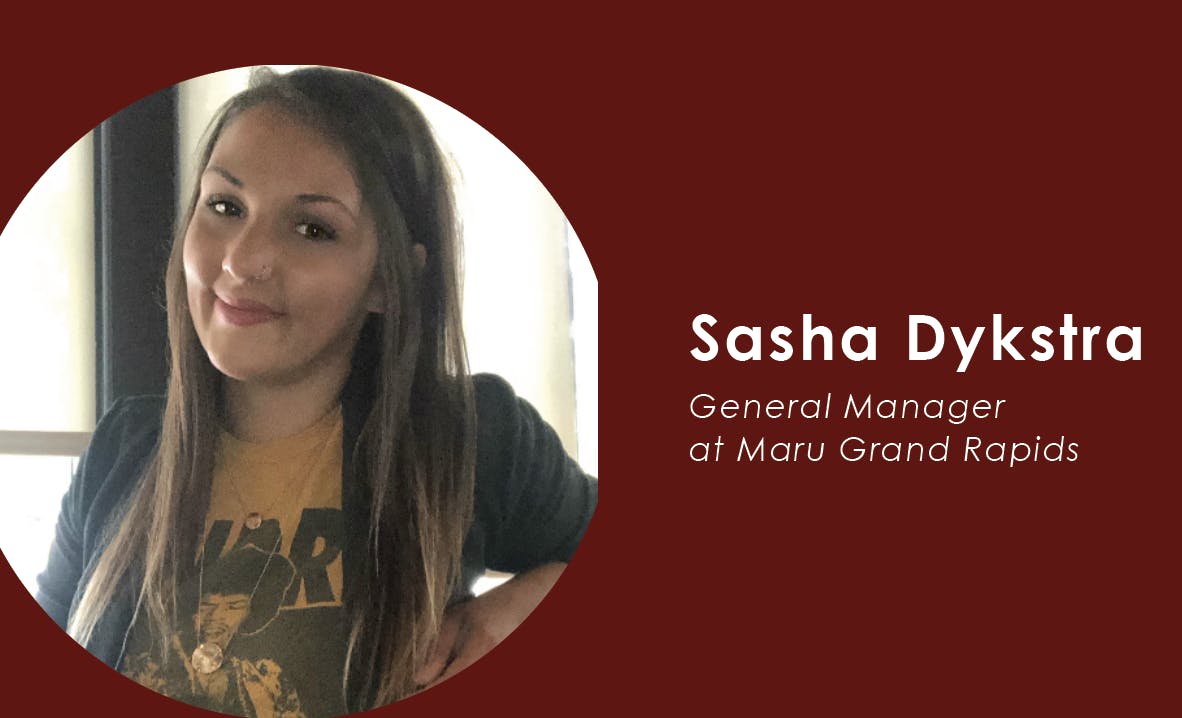 Meet Maru Grand Rapids General Manager, Sasha Dykstra!
Some of Sasha's greatest professional skills (among many!) is in being entrepreneurial-minded, with hospitality and excellent leadership at her core. Her passion, get-it-done attitude, and work ethic are contagious, and are no doubt what makes her a great team leader!
We asked Sasha a few questions about her life in the industry thus far and here's what she had to say:
Q: What is your restaurant/hospitality philosophy?
S: Hospitality in my eyes, is the dedication to serving people. Restaurants are places we go on dates, to feel comfort, celebrate, do business, and even de-stress. Anyone can take an order and get you what you want, but hospitality is taking those extra steps to really make it a positive and memorable experience.
Q: What do you love most about Maru?
S: I love that as a company, everyone is so greatly supported and connected. We can really love each other like a family and work together to achieve all of our goals, all while having so much fun doing our jobs, every day. I am beyond excited to be a part of a company that has a mission statement that is so well aligned with my personal insight on how to serve guests.
Q: What opportunities led you to where you are today?
S: The main opportunity that led me to a leadership role in the restaurant atmosphere would have to be my ability to really explore other career paths along my journey. I started out and have consistently worked in the hospitality industry since I was 16. I pursued my nursing career and took time working at a law firm, but I always went back to restaurants or bars. Just knowing that was what I would rather be doing made it clear to me where I wanted to be and grow.
Q: Where do you look for inspiration?
S: I really look back to my past experiences for inspiration. My management style is very reflective of who I really wanted and even needed as a manager when I was serving and bartending.
Thank you for all you do for your team and your community, Sasha! Maru is lucky to have you.