featured: detroit general manager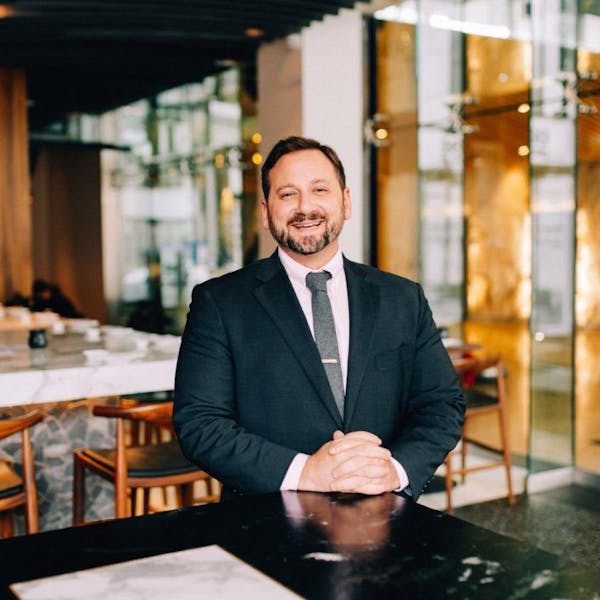 Thomas, Maru Detroit's General Manager, is a quintessential example of what it means to exude hospitality and leadership. Most days you can find him communicating with his team and guests with humor, passion and the occasional movie quote, all the while encouraging those to be the best versions of themselves.
We asked Thomas a few questions about his Maru story + this is what he had to say:
Q: How long have you been working for Maru? What is your Maru story?
"I have been with Maru for 5 years and 6 months. I got involved with Maru when my friends and I used to eat and drink there for a night out. They had great vegetarian options compared to most sushi restaurants which was great at the time. When Robert brought one to Grand Rapids, I knew it was fate and applied multiple times to show them how badly I wanted to work with Maru."

Q: What is your favorite part of working at Maru?
"My favorite part of working at Maru are the people. There is an energy that radiates from those who enter the building. I have always enjoyed how Maru felt socially. The guests and staff are always so great. I connect with more people than I ever have before and it feels like a consequence of what we do as a team. It has inspired me to work harder, focus, and challenge myself. There are a lot of people I am proud to say I have worked with, had the pleasure of knowing and watch grow. I, myself, have had a great opportunity to grow in ways that I owe to many of those that have been with this company. While many companies can sustain life, this company changed my life."
Q: As a successful store manager, what would be your advice to those who are pursuing hospitality?
"My advice is to live Hospitality. This is not unique to the industry, but it certainly has more relevance to the business model. Believe in it and you will inspire others. Push yourself to grow because that will help others see how to do so. It's how we respond to challenges that really define us. Give constructive feedback to others and receive some about yourself. Communicate your expectations directly and personally. And most importantly, have fun because that's the only way to take life seriously."
Read more of what Maru employees have to say here.