Detroit's Head Chef Chris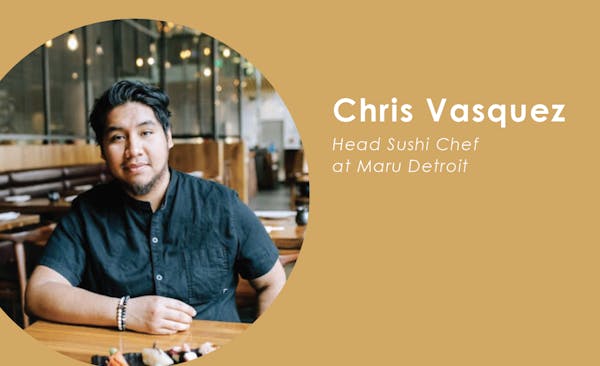 Say hello to Chris Vasquez, Maru Detroit's Head Sushi Chef.
As Head Sushi Chef, it is the job of the leader to ensure that guests are taken care of, the shift runs smoothly, and that the quality of food served is up to our standards- not to mention, to uplift those around them to hone their craft and be their best selves. Chris' passion for the relationships around him are no doubt what helps him do just that.
We asked Chris a few questions about his journey as a chef and here's what he had to say:
Q: What led you to where you are today?
A lot of hard work… but in all honesty, my parents, they have been my motivating factor. Of course, there was failure, restlessness, tiresome, and more failure. It was exactly those moments that led me to improve my craft and myself.
Q: What is your philosophy on food? Leadership?
I have a philosophy on food that when you're cooking, you're not just cooking to eat. We are nourishing ourselves, family, friends, and our guests. Every time a dish goes out, it's not just a meal, it's a memory being created.
On leadership: if your team fails, you fail. If your team succeeds, we succeed together. Walking in these shoes takes commitment and passion. We play multiple roles like parents, therapists, counselors, brothers, sisters, teachers, guides...I've always said I don't train someone to be at my level or to be just like me, I train people to be better than me, to be better than who they were yesterday. It's all about taking the good and making it better and taking the bad and making it bloom into something that helps you grow. I like to believe I'm in someway paving the way for others to walk into greatness. "I'm not looking for a LeBron James, I'm looking for a warrior team."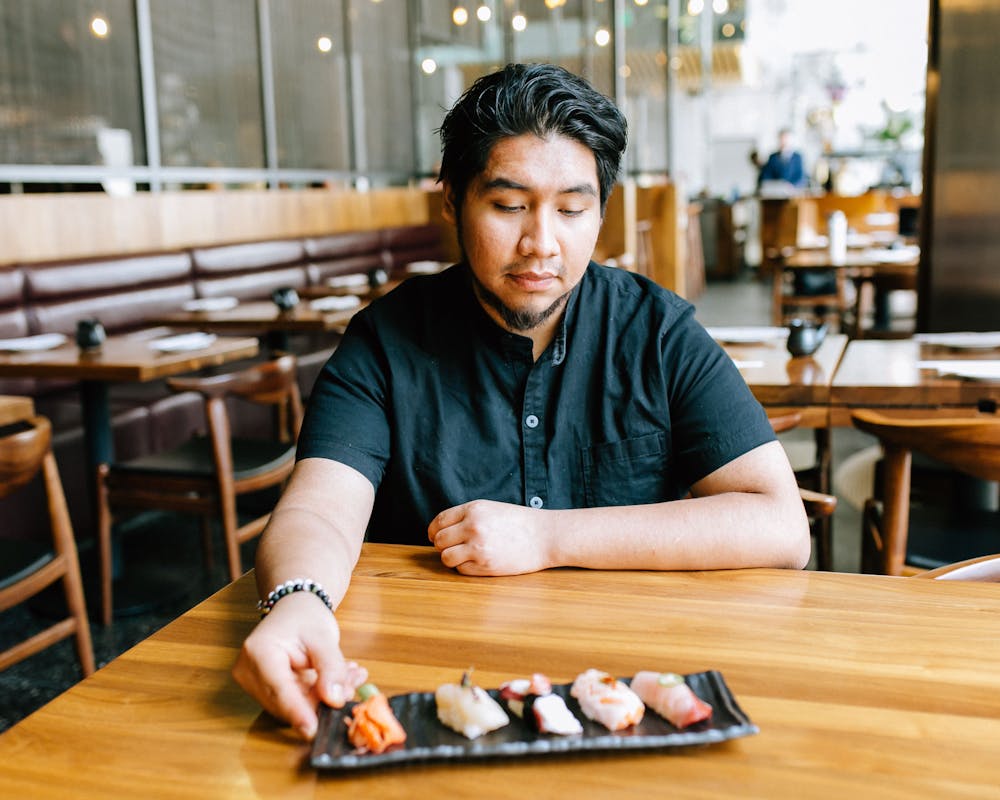 Q: What do you love most about working at Maru?
My Team, I love my team... they are the heart and soul of Maru, honestly. You can say we are a family, when one of us has something good happen we all rejoice and when some unfortunate events happen, we are there to comfort each other. Working with them almost seems like it's not working at all.
Q: What is the most important thing a chef should learn?
The most important would be patience. As fast as the kitchen moves, it's odd that I say patience, but sometimes young chefs want to skip a few steps to reach the top. It's a long Journey ahead, and learning how to enjoy each step/phase is the hard part when the eyes are fixed on the prize.
Q: Where do you look for inspiration?
Up, I look up. I believe in God, and whenever I'm lacking inspiration or any other thing I look up, and whatever it is that I'm seeking, I find.